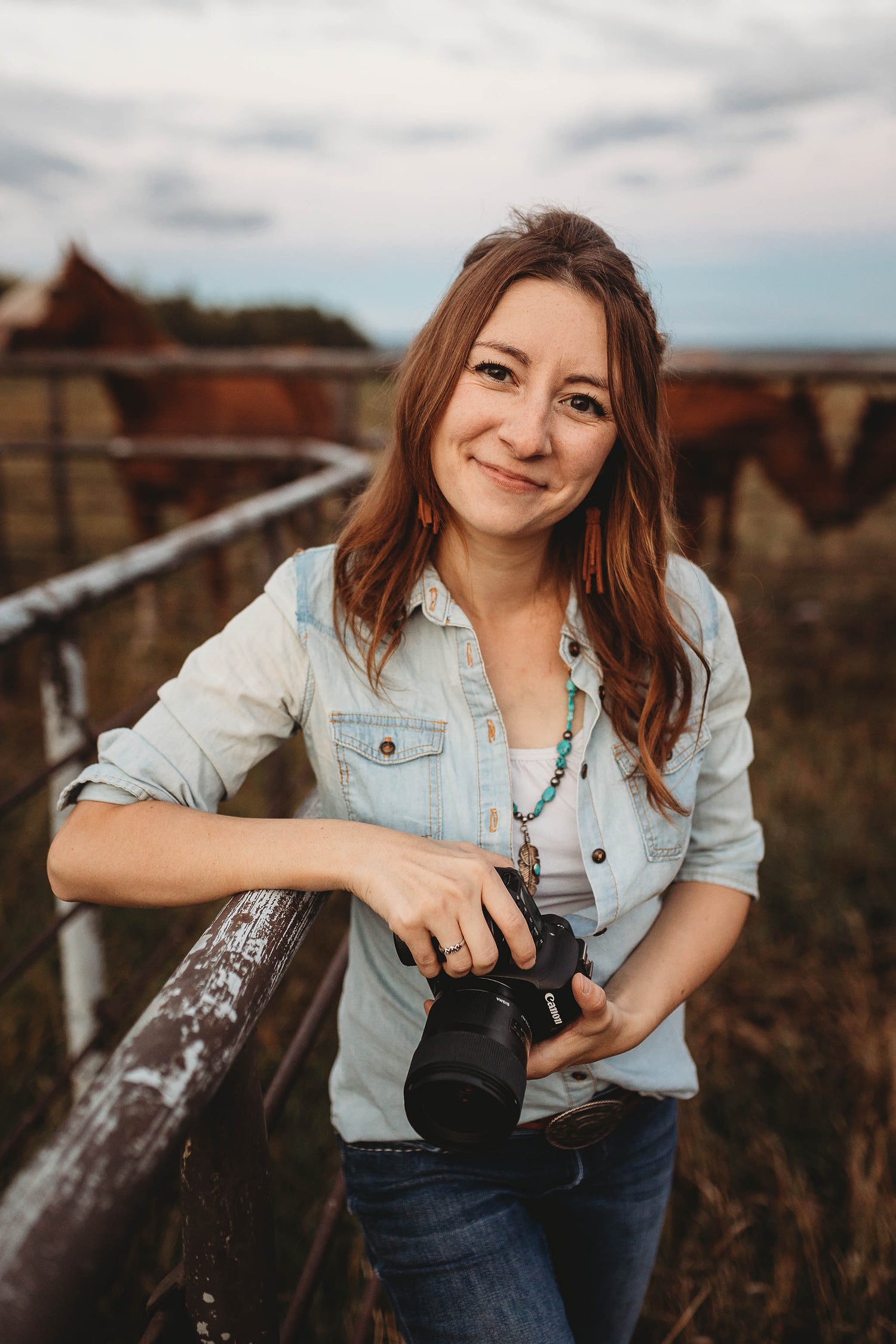 WELCOME!
It's me, Rebecca! While I love the title "photographer", it comes second to being a wife and mama saved by grace.
This small business operates off our small cattle ranch outside of rural Worsley Alberta. My love for story telling has evolved over the years but stemmed from a young age upon receiving my first camera - an orange Olympus point and shoot.
Being able to freeze a moment in time through a photograph has always been something that has marvelled me. Much like a song, it'll bring you back to the moment it happened. When I have a camera in my hands I want to capture and create images that make you FEEL, remembering the moments and memories like it was yesterday.